Railway Recruitment 2022
Latest Railway Recruitment, Exams, Result and Railway Jobs Vacancy Notifications announced across all India.
Latest Railway Recruitment 2022 with list of all current openings details, online application forms and eligibility criteria. Indian Railways (IR) is a public sector organization whose jobs are announced publicly by Railway Recruitment Board (RRB) under different categories. A total of 21 Railway Recruitment Boards (RRB) are setup under the Government of India that manage the appointment of new employees to work in Indian railways through direct recruitment and competitive examinations every year. The Indian Railway has also been divided into 17 zones and those zones are further subdivided into 73 divisions. The Indian Railways regularly hires 100K+ freshers and experienced professionals every year for its operations across India in multiple categories.
Latest Indian Railways Recruitment, Jobs Notifications, Railway Exam, Syllabus, Result and Admit Card
✅ Visit Sarkari Jobs Website or Join our Telegram Group for Latest Railway Recruitment notifications today
Latest Railway Recruitment 2022 Notifications Today (Date-wise)
Latest notifications for India Railway recruitment updated by date are listed here. Below is the complete list of all Railway recruitment for the current year where you can find information on how you can apply and register for various opportunities: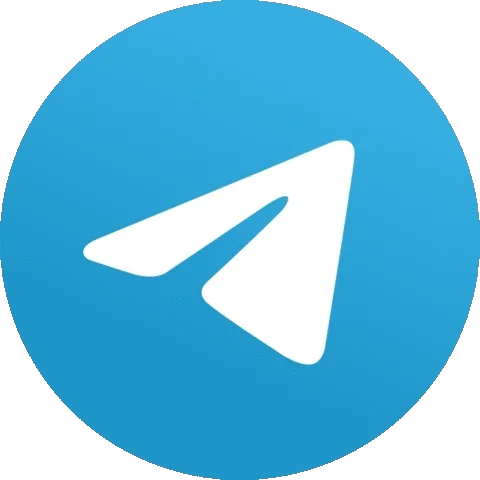 Join Railway Telegram Channel
telegram.me/railwayjobsalert
Sarkari Jobs is the best website for Railway Recruitment 2022 notifications because it covers all recruitment notifications, exams, syllabus and results details with candidates with fastest updates. You can also access the current jobs and download required forms on the official website at www.indianrailways.gov.in – You can get alerts for latest recruitment notifications here by subscribing below.
Railway Zones in India
The Indian Railways has been divided into 17 zones and those zones are further subdivided into 73 divisions. See details of all recruitment under each zone below:
Metro Railways in India
The Indian Railways has also various Metro Rail Corporation Limited set up for major metropolitan cities under the Railway Recruitment Board (RRB) as following:
| | | | |
| --- | --- | --- | --- |
| Bangalore Metro Rail Corporation | Chennai Metro Rail Ltd | Delhi Metro Rail Corporation Jobs | Jaipur Metro Rail Corporation |
| Kochi Metro Rail | Konkan Railway | Kolkata Metro Rail | Gurgaon Metrorail |
| Mumbai Metro Railway | Jaipur Metro Rail | Lucknow Metro Railway | Patna Metro Rail |
| Nagpur Metro Rail Corporation Limited | Surat Metro Railway | Vijayawada Metro Rail | Visakhapatnam Metro Rail |
| Guwahati Metro Rail | Srinagar Metro Railway | Bhopal Metro Rail Indore Metro Rail | Chandigarh Metro Rail |
| Bhubaneswar & Cuttack Metro Railway | Ludhiana Metro Rail | Pune Metro Rail | Gujarat Metro Rail Corporation |
Railway Allied Companies
The Indian Railways has various allied companies that work in association with the Indian Railway, the list is as following:
| | | | |
| --- | --- | --- | --- |
| BWEL | CRIS | CONCOR | DFCCIL |
| IRCTC | IRCON | IRFC | Konkan Railway Co |
| Mumbai Railway Vikas Co | Rail Tel | RITES | High-Speed Rail Corporation |
| Burn Standard Company | Braithwaite and Co | | |
A complete guide for Railway Recruitment 2022 in India
Do you know the Indian Railway is the largest job provider in the world? Working for Indian Railway or working for the nation is the dream of a lot of people. You can a 12th pass aspirant, a doctor, a graduate, an engineer, no matter what your educational stream is- Indian railway always has a job offer for you. Every year a lot of people try to get hired by the Railway department and live the dream job life. If you are one of them, this blog is going to help to get a better idea about how to get railway jobs through RRB.
Indian youths are just gaga over the Central government jobs as these jobs come with solid life security and handsome remuneration packages. Balancing work and life becomes super easy if you become an employee of the Indian Railway. Indian Railway is considered as the backbone of the Indian government and Indian economy. According to 2017's data, the Indian Railway has more than 1.4 million employees as a workforce. And if you want to be a part of that, this blog is only for you.
Why should you join Indian Railway?
1. Without any doubt, the Indian Railway is a great platform to start as well as stable your career. But that's cannot be enough reasons to join a position. Well, let's be a bit more practical and count the benefits that you can get if you join Indian Railway.
2. Super secure job options as well as a stable career
3. If you join, you will get residential quarters to the railway employees. Most railway staff lives in these quarters and close to their workplace. So, you can understand that it will be both secure as well as smooth residence experience during your job life.
4. Employees will get the facilities of subsidized meals and refreshments at any nearby railway canteen. This facility is available all over India.
5. The Indian railway has built its own schools as well as colleges for the smooth and hassle-free education of the employees. Employees will get free passes when it comes to traveling inside India via rail for the entire family.
6. There are advanced and superior railway hospitals in order to treat railway employees and their families.
7. Athletes take the help of the Sports Quota in order to get an entry into the Indian Railways. You will not get this quota in the private firms.
8. Apart from all these, there is another big reason to join Indian Railway and that is the impressive salary structure. Now a Group A officer earns Rs. 80,000 – 90,000 per month, Group B officers make nearly 50000, Group C employees get 20000+ and Group D employees to get 10000-18000 along with other benefits like transport, HRA, medical, and so on.
Joining the railway means, securing your life along with your family members. But the fact is that joining railways jobs are not that much each today in comparison with earlier days. Below, we have listed most popular Railway vacancy or posts for which RRB recruits throughout the year in all states across India. In addition to popular posts, you can also learn about eligibility criteria and other requirements as following:
2022 Most Popular Positions in the Indian Railway sector after 12th class
From 12th pass to the master's degree or more degree holders can apply for these jobs. The highest degree holder can apply for all the jobs but if you have a specific level degree, you have to be selective. I mean for graduate or 12th pass candidates, there are some jobs and master degree holders can apply for them. But the jobs require a master's degree as a part of the eligibility criteria, there graduate or 12th pass candidates cannot apply.
| | |
| --- | --- |
| Ticket Checker or Ticket Examiner (Ticket Collector) | Railway Constable |
| RRB Loco Pilot | Goods Guard |
| Railway Driver | Railway Information Department |
| Railway Clerk | Database Administrator |
| Additional General Manager | Telecommunication Engineer |
| Deputy General Manager | Station Controller |
| Junior computer operator | Customer Relations Assistant |
| Junior Engineer etc | Executive Engineers |
| Assistant Executive Engineers | Superintendent Mechanical Engineers |
| Indian Railways Traffic service | Indian Railways Personnel Service |
| Indian Railways store service | Indian Railways Electrical engineer |
| Sr. section engineer | Junior engineer |
| Senior P- way supervisor | Chief Depot Material Superintendent |
| Depot Material Superintendent etc | Indian Railway Service of Engineers |
| Central Engineering Service | Assistant Executive |
| Indian Ordnance Factories Service | Assistant Station Master (ASM) |
| Sr. Section Engineer | Station Master |
Age limit Requirement for Indian Railway Recruitment
It starts with 18 and the average age limit is 32 – 38. But candidates with reservation quota will get some age relaxation. And it can be up to 38 years and more in case of experienced / professional positions.
Most Popular Railway Exams after BE / BTech
After BE or B.TECH, one can apply for the below-mentioned exam. Here you will get both technical as well as non-technical job posts:-
• RRB ALP
• RRB JE SSE
• RRB NTPC
• RRC Group D Exam
• Indian Services Examination (IES), conducted by UPSC
• Staff Selection Commission (SSC)
Each job post or job group ad comes with all the required information along with the syllabus. So, it will be better if you frequently check the original RRB site: http://www.rrbcdg.gov.in/ to get updated job news and related information.
Last, we can say that today getting a railway job has become tough. The number of eligible candidates is increasing day by day and the competition is getting tough each day. So, if you are dreaming to have a position in the Indian Railway and serve the nation, you need to study hard. From preparing for the mock test to having in detail subject knowledge is required in order to pass job examination. Having a sound knowledge of quantitive aptitude, reasoning, basic history, geography, science is important to successfully pass the written exams (non-technical posts).
Generally, the entire recruitment procedure is divided into 2-3 stages for the fair as well as quality selection. If the exam pattern or syllabus gets changed, RRB informs all the aspirants during the time of job ads. So, keep checking the official website, study hard, and be your dream railway employee and serve the nation!
Railway Recruitment 2022 by State – See All Govt Jobs & Recruitment
Railway Recruitment FAQs
What are main Railway examinations conducted in India?
Railway Recruitment Control Board (RRCB) formulates policy in regard to recruitment procedures and is fully organized and operated by Government of India under Ministry of Railways. A total of 21 Railway Recruitment Boards (RRB) are setup under the Government of India that manage the appointment of new employees to work in Indian railways through direct recruitment and competitive examinations every year. The Railway Recruitment Boards (RRB) conduct various examinations for Assistant Loco Pilots (ALP), Technician, Group D and Non Technical Popular Categories (NTPC).
What are the Railway main categories / vacancy posts?
Railway Recruitment Board (RRB) announces vacancy posts for Group C, Group D, Commercial apprentice, Goods guard, Traffic Apprentice, Traffic Assistant, Assistant Station Master, Technician, ALP, Consultants, Medical Officers, Constables, Sub Inspectors, Managers, Group A / B / C, Clerk, Apprentices, Para Medical Posts on regular basis.
What is Best Resource for Railway Recruitment in 2022?
We believe we have in-depth coverage related to Railway recruitment including Railway exam, syllabus, admit card and results. Our timely and quick updates make Recruitmentalerts.com one of the best resource for Railway Recruitment in 2022 for all aspirants looking to join the Indian Railways. You can get Railway recruitment notification as soon as it is released. On top of that, you can get updates for all exams, syllabus, admit card and results at one place here.
Can I apply to Railway Vacancies with my Education?
Anyone qualified and having the following education credentials can apply that include 10th Pass, 12th Pass, VIII Standard Pass, Engineering Graduates, ITI Holders, Diploma Holders, Graduates, Sports Persons, Scouts & Guides Persons and Cultural Persons.
How to get free alerts for Railway Recruitment in India?
If you are interested to get daily and weekly updates for railway recruitment, you may subscribe to our website in various ways. We recommend you subscribe to browser notifications where you can get push notifications both on laptop/pc as well as mobile phones. Alternative you can subscribe to our newsletter where you can get email alerts. See the subscription box below. Please verify in your inbox once you subscribe to make sure you never miss an update from us.
Learn more about Indian Railway:
Zones and divisions of Indian Railways on Wikipedia
RRB Recruitment – See at Railway Recruitment Board
Railways Official website indianrailways.gov.in
Railway Recruitment updates on Social Media Twitter | Telegram